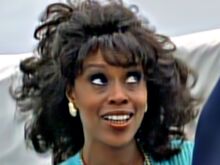 Laura Ann Wilson was an IMF agent who appeared in the Mission Impossible (1988) series in the episode "Reprisal".
She aided Jim Phelps in the capture of rogue IMF scientist Russel Acker.
She was later killed by Acker exactly twelve years later after she and other agents of Phelps' team testified against Acker for murder and consequently having him sent to a mental hospital.